The different steps
In adopting a dog from North-Macedonia
We are kindly asking you to read the entire section about the adoption process below BEFORE applying for a dog and filling out the questionnaire. 
In case of questions: Please note that we have limited capacities and cannot answer every mail regarding questions about the adoption process. Thus, we kindly ask you to precisely read all the information stated on this page.
"Saving one dog will not change the world, but surely for that one dog, the world will change forever."
British dog psychologist and behavourist
Generally speaking, collecting a dog who is still living on the streets is the very first step. Next, we run all the important and indispensable blood tests and give him/her standard vaccines (DHPPL). Additionally, we cover every dog from internal and external parasites. Finally, the dog receives a rabies vaccine.
Moreover, we are testing all of our dogs on so-called "Mediterranean Diseases". For more information on that subject, please refer to the article in our download section.
This medical procedure applies to all our dogs, whether they are still living on the streets or in kennels. Our financial situation does not always allow us to take in every dog we treat, but we're still trying to protect all of them as best as we can.
Some of our dogs, especially those who have been living in private kennels for a certain amount of time, have already undergone the whole medical procedure. Thus, some dogs are ready to travel earlier than others.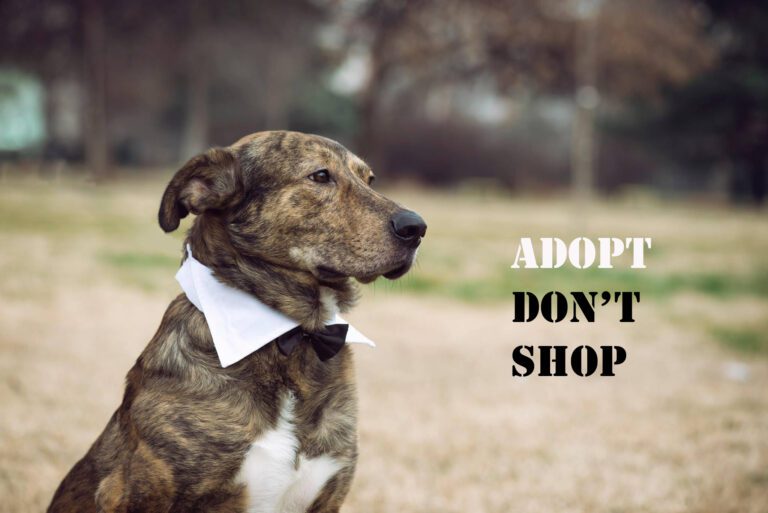 Once we have chosen you as a fitting family, we kindly ask the future family of the dog, to cover the upcoming expenses of the dog: medical bills, private kennel, and transport/travel, which together make up for our adoption fee.
Naturally, these expenses depend on the seniority of the dog (the time he has spent in our care) and his/her medical condition. Some dogs have been living in a kennel for months and have already completed the medical procedure – in cases like these, we don't charge the adopter with the compensation of his/her past medical bills.
Additionally,  it is of high priority to us that our dogs don't cause other litters to be born, which is why every single one of our dogs is to be neutered/ spayed. 
The spaying/neutering of a dog is never covered by the adoption fee. Every adopter is bound by contract to have the dog neutered/ spayed within a certain time after arrival unless this has not already been cared out during his stay in Macedonia.
As to sum up, we expect a blanket adoption fee of 540€ – 590€.
Please note, again, that this fee is eligible to changes since every dog is in a different medical situation and transportation costs can vary. Thus, you should expect the above mentioned range.
The following expenses are thereby only listed as an orientation to understand the composition of the fee and to give you full transparency.
A dog who has found a family will be placed in a private kennel if he/she is not already there. The monthly expenses for the kennel, are 60€. For a home kennel the costs are at least 75€.
DHPPL vaccine: 3 for a puppy, 1 for an adult dog;  12€ each
Rabies vaccine, 10€ 
Blood test, 6€ 
"Mediterranean Diseases" Test, 25€ – 50€  
Protection against external parasites, 10€
Spaying/Neutering (not included in the fee), 60€
21 days after the dog has received his/her rabies vaccine, he/she is allowed to travel. Additionally, every dog needs specific documents in order to leave the country and pass all the borders in a legal and safe way. These documents include a health certificate, a passport, and a microchip. All of them together make up for 60 – 80€.
The adopter can choose between a trip by van or plane. The travel by van is carried out by a licensed pet transport company. The travel by plane in contrary will be carried out by one of our activists, who'll figure as an attendant, or by yourself if you wish to pick up your dog in person.
The final costs and dates of the travel depend on our transport company or the operating airlines. The costs of the travel by van are included in the adoption fee, the travel by plane in contrary not.
Given the exceptional situation due to the Corona-virus, it is impossible for pets to fly in and/or out of North-Macedonia. As of today, the only possible means of transport is the travel by land.
Consequently, transport companies are charging 400 – 450€ for a transport from Macedonia to Germany.
According to german law, animal welfare organizations that wish to import and adopt dogs from abroad have to undergo a specific training and exam, in order to be accredited the official "§11 Tierschutzgesetz" by the german veterinarian agency.
This permission legitimates our work and certifies our authenticity. And due to the constant supervision by the german authorities, we can also guarantee full transparency regarding our work: Compliance with legal regulations and our animals' wellbeing.