In Germany, France, Macedonia and the UK
Seeing our dogs in loving and caring homes is what makes our hearts beat. The joy and gratitude of witnessing their happiness and developing their very own personality within their families is the ultimate satisfaction for us!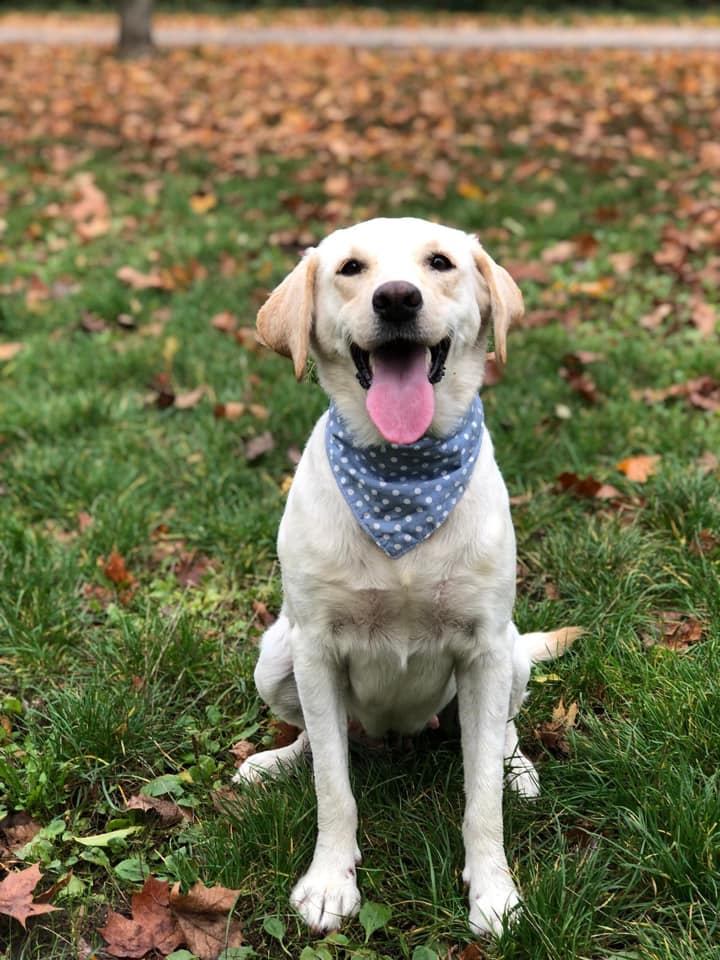 All of our dogs are incredible survivors, all had a very rough start in life: Some defeated deathly diseases like Cancer, Leishmaniasis, Ehrlichiosis, Heartworm, or Parvovirosis. Others were hit by a car, poisoned, or mistreated. Some have survived the former kill shelter and others again have never experienced anything more than a dark and sad world – thrown into garbage bins, separated from their mothers only days after their birth…
Sadly, we haven't always managed to save all our dogs, some succumbed to their injuries, others had lost hope and sometimes, sadly, we can't seem to find them homes…
"Dogs, for a reason that can only be described as divine, have the ability to forgive, let go of the past, and live each day joyously. It's something the rest of us strive for."
American author and journalist
I got my lovely dog Tyskie thanks to Daisyfamilyrescue. We met in person after sending them the form with all the details and they show me pictures of Tyskie. I fell in love with her immediately and we agreed on a date to bring her to Berlin. She already had all the vaccines a dog needs at her age and was sterelized. Since I got Tyskie, they have been very helpful with all the paperwork and other issues. I know I can always count on them if I have any questions or concerns about Tyskie. I'm very grateful! If you are looking for a rescue dog, I would highly recommend Daisyfamilyrescue. All the best to this big hearts they are!
No words can describe my admiration and esteem for these girls. I've rarely seen such passionate and determined people: They give without questioning and don't ever retreat in front of obstacles. They are truly inspiring personalities! I met them when adopting Lavce. The whole process of his adoption was super easy, professional and one of the most memorable experiences of my life! Highly trustworthy and serious organization!
We have adopted our Billy through Daisy Family Rescue about a month ago, and we couldn't be happier. He brings so much joy to our lives, even after such a short time! After losing our beloved old family dog a few months ago, Billy is exactly what we needed, and it's all thanks to the wonderful ladies of this amazing organization. During the entire process they made sure to keep us up to date, provided us with everything we needed to know about Billy and his background, gave us continuous updates during his travel to Berlin, and also followed up with us to make sure he was doing ok afterwards. It's easy to see these people are doing an amazing job, and saving so many lives. Billy is for sure also thankful. 💕 Thank you guys!
I can say nothing but great things about this organization!! I adopted my fur baby Fiadh 4 weeks ago and it would not have been possible if it were not for these amazing people 💕 From the very first message I sent to them, they were nothing but helpful. They made the adoption process soo easy! She even got dropped to our door with the dog transport company. I never had to worry if Fiadh was in good hands because I knew that they treat every dog like its their own. They regularly kept me updated, sent me videos and photos and made sure I had all the information possible. There are so many street dogs and abandoned dogs in Macedonia and for people to take time and money out of their own pockets to help the dogs find forever loving homes is so beautiful. I cannot thank them enough for taking Fiadh off the streets and bringing her to us 💕 If you are considering getting a dog, this is the way to go!!! The feeling you get when you know that you have changed a dog future, young or old, and given it a life it could only have dreamed of is indescribable and I only wish everyone could experience it! 🥰
"When there is love, miracles happen"
This section is dedicated to our happy adoptions and more specifically to our adopters since the following texts have all been written by them. We are also inviting you to click on the pictures in order to read the entire text.
"For many, 2020 will be remembered as a year of hardship and uncertainty. For us, we will above all remember it as the year our little sunshine Lupita joined our family…"
                      | Adopted in Berlin
"We decided to adopt Deeksy last October and we've been a richer family member ever since. She was a 2 months old baby when we got her, and now our little lady is all grown up (turned 1 just a couple of days ago
)…"
   |Adopted in Skopje, NMK
"This is Lulo!! He arrived in Berlin in September 2019 and now we can't imagine our lives without him…"
               | Adopted in Berlin
"When we decided to adopt her without even knowing her, we couldnt help dreaming about having her around us.
We couldnt help spotting every good place where to take her…."
               | Adopted in Berlin
"We have been with Cookie since February, 2020. He was 6 months old when he came to us. Since day one he's been a "good boy"
…"
               | Adopted in Berlin
"When we first met Ponyo she was very exhausted after a long flight but still very excited.
When we arrived in her new home she adapted very quickly and loved her new bed and toys right away…"
               | Adopted in Berlin
"Mona was supposed to be my first foster dog and arrived amid the first and hardest lockdown Europe has ever faced. A few days after her arrival it was more than clear that we would be the perfect team…"
       | Adopted in Sauerland
"Wow, it's been a year since Casper and Uma arrived! They've settled in so well. Casper's tail is an impressive fan now and he has some very enthusiastic admirers, including my Mum!…"
             | Adopted in the UK
"We would like to introduce you Tyskie. She comes from the streets of Macedonia and arrived to Berlin a couple months ago thanks to the amazing job and coordination of Daisy Family Rescue. It was first time love when we saw her in pictures…"
               | Adopted in Berlin