Our story starts in 2016 in Skopje, the capital of North Macedonia. Back then, rescuing stray dogs was considered anything but noble in our country and although this common civic opinion still exists, the indecent act of touching, caring, and adopting a stray dog, has evolved into a tolerated and more common act within the local population.
It is around the rescue of this particular stray dog, Daisy, that we, three complete strangers, came to know each other and discovered our mutual wish and passion to rescue more unfortunate souls. We kept rescuing and shortly after, founded an official Macedonian animal welfare and protection organization: Daisy Family Rescue.
Today, our organization is also registered in Germany.
"It takes nothing away from a human to be kind to an animal."
Daisy is the first dog we ever rescued. The girl who connected us and inspired us to form this family. Seeing her wander alone all over Skopje, a huge dirty fluffy bear that nobody wanted to touch let alone help, really broke our hearts. Sitting and crying alone on the cold street, eating from the garbage, and feeling not only neglected but betrayed as well. She was begging people and running towards them to help her when we finally collected her and promised her, she will never ever eat garbage and feel the cold street again. People were afraid of her only because of her size and dirty fur. But what they did not know is that underneath that all was a fragile soul that was desperate for love and wanting to be someone's soulmate.
This is Daphne today! She has the best home in Berlin where she gets a lot of love and attention from her parents who love and respect her so much. She is finally living the life she was meant to have. 
You have probably seen her in several of our pictures already: She is this gigantic polar bear that walks the streets of Berlin like a queen. She's a real celebrity in her country of adoption, enjoys life with her sister Paris (another Daisy rescue dog).
She will always be the one that opened our hearts and eyes. We will forever be grateful to her since she is the reason that we are saving and bringing more unfortunate souls to our beautiful family.
It took us over a year, but we are happy and proud that our organization is also registered in Germany as a non-profit "Tierschutzverein". 
According to German law, animal welfare organizations that wish to import and adopt dogs from abroad have to undergo specific training and exam, in order to be accredited the official "§11 Tierschutzgesetz" by the german veterinarian agency. This permission legitimates our work and certifies our authenticity. And due to the constant supervision by the German authorities, we can also guarantee full transparency regarding our work: Compliance with legal regulations and our animals' wellbeing.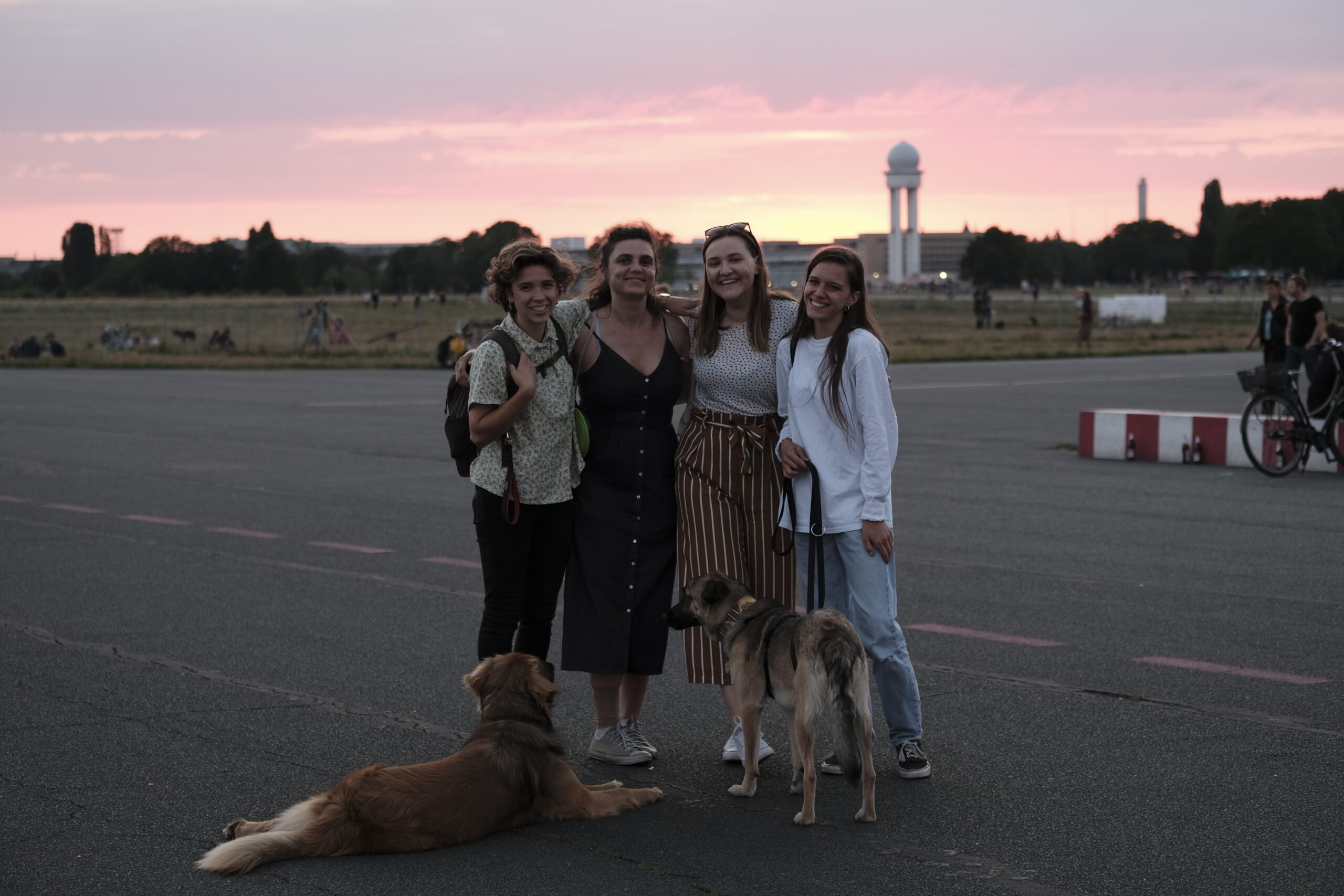 Financially speaking, we can now offer tax deduction to our generous supporters. We truly hope this new feature will give people even more reason to support our work, especially since higher amounts are most profitable now (both for us and the donor). We do also wish to attract people to donate on a consistent basis.